Good Morning!
Okay, so the July Currently is up! Where in the world did my summer go? I still have at least 50 things to create, organize, etc. and my summer is slipping through my fingers like a slippery snake. Um, yeah... bad example. Let's go with it's slipping through my fingers like water (or something like that). I am holding on, but the days seem to be falling off the calendar faster and faster. Do you guys feel that way (the ones of you that go back to school August 1)?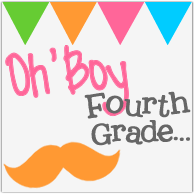 Alright, time to get to the Currently. Remember, Farley's rule of three. Make sure you take time to comment on the two posts before you and the one after you. If you aren't a blogger, still take time to go read them. I find at least three new blogs a month.
Listening:
I am loving Spotify. I am going through a Britt Nicole phase. I love the beat of her music. Here's a link to my Summer Chill Spotify play list. Just click on the image.
Loving:
Um... Ashley Hughes is amazing! If you haven't checked out her giveaways yet, it is a must. Here's a pic of what she's offering today. She's giving away MUCH more than this, but this was one of my favorites. Click on the image to go visit her page.
Thinking:
Oh, friends... this To Do List gets longer and longer and this is ONLY today. My favorite thing on the list is 2 blog posts. One is for
Farley's Currently
and the other is for
Second Grade Nest
's "A Day in the Life of..." You can click on either link to check them out. I'm also excited about getting all of my school orders done. Crazy that year 12 is about to start!
Wanting:
Okay, so I kind of stayed up until 2:30 in the morning Friday and woke up around 6:00. I ran like crazy yesterday at my friend's house (out of town), drove home for my hubby's birthday dinner, took a 45 minute nap, and went to an 11:30 pm movie. That meant bedtime was around 2:30 again. So, needless to say, I will probably take a nap today although that will cause the vicious 2:30 a.m. cycle to continue and church is tomorrow.
Needing:
Okay, I know this is random, but seriously! Why aren't play list, ice cream and wish listed compound words? Why aren't words like linky, bloggers, printables, Spotify, Instagram, and Pinterest added to some special dictionary so they aren't considered misspelled? I mean even fantabulous is a word!
Tips, Tricks, or Hints:
1. Be patient
- I know it is hard when you first start out doing anything, but I think the key is patience. Nothing happens overnight. If it did, I'd be 120 pounds and I would never have to create To Do Lists. Don't get frustrated with TPT, blogging, or even losing weight. If you hang tight and keep working, eventually you will find success.
Erica Bohrer created this image. Click to read her blog.
2. Be appreciative
- I've seen A LOT of bloggers this week blogging about how to treat bloggers. I know they have to be doing that because someone is not being nice. I believe most of it is people always wanting a little more. If it is free, take it like it is. I know to make 3 or 4 cute common core printables, it can me an hour. Then, it typically takes me an hour to blog. Just say thank you... Thank you with a but (Thank you, but can you add this?) is not a true thank you.
Now, since I sound like I'm lecturing I want to make sure the ones of you following me that leave me comments know I'm not lecturing you. You guys have truly taken great care of my heart and are why I look forward to blogging and creating freebies. You are never hard on me and I can honestly say I don't think any of you have asked me for more. I feel like I scored big with my followers because you might be the most appreciative, understanding blogging friends in the world!