Okay, I know I'm posting twice, but the currently this month is really cute! Farley had this idea where you do a RAK (Random Act of Kindness). It has to be something you've never done that you want to do for someone this year.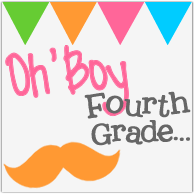 Remember her Rule of 3 - once you post make comments on at least 3 other blogs.
Also, if you link up, put the abbreviation for your state in the title this time. She's seeing which state will have the most link ups :) It should be fun :)
Alright, usually I don't add anything outside of the picture, but I figured I would this time.
Listening - I swear outside of A Christmas Story, Elf is the funniest movie. I watch it over and over. It was one of the first movies I saw with my husband (before we were even dating) and the first Christmas gift he gave me was the soundtrack. Needless to say, Elf will always hold a sweet place in my heart.
Loving - Christmas has been my favorite time of year since I was a little girl. Growing up, my favorite gift was the big box of Crayola crayons. Even now, I love the smell of a new box of Crayolas. I think everyone should experience that. I also love the traditions, surprising people I love, and remembering why we have Christmas. For me, it really isn't about all of the gifts. It's about the Jesus being born, the giving, and making someone smile.
Thinking - My adopted niece Morgan is a freshman in college and joined a sorority. Well, painting paddles is apparently important in sororities. I did her first one and now she needs another one for her big brother. I've known about it for two weeks, but yep, I've procrastinated and now I am going to get up at 5:30 or 6:00. I should be able to have it ready to give to her by 9:00 :) Oh, the things I do to myself.
Wanting - I truly hate cleaning. I'm not sure if it's because my classroom is perfect or if it's because I'm right brained (I'm left-handed), but when it comes to cleaning it's like a switch is turned off. I know that's sad, but it is one of my biggest weaknesses. By the way, I'm not a hoarder - not even close... just messier than I should be.
Needing - I've done stockings for my class every year for 11 years. I like them to match which means I will be hitting up The Dollar Store tomorrow. Yes, I know it makes my kids a little more excitable, but I promise it is so worth it. I also want to do homemade ornaments for the parent Christmas gifts this year, so I need to hit up either Walmart or Michaels.
RAK - My pastor and his family go to Waffle House on Christmas Eve every year and tip the waitress $100. I have always thought that is really neat. My husband and I talked about it and we want to do that this year. I've been taking 10% of my TPT money every quarter and doing something special with it, so I think I may jump ahead this quarter and give it to a random waiter/waitress.
Anyway, there you go. Now, go over to Farley's page. I think every month I've read at least 20 of the Currently pages. It's neat how alike and different we all are.